Featured Photographers in Hanover, PA, USA
A Simple Process to Real Estate Photography
1
Give us a call or book online when you acquire a new listing. We will guide you through the process & setup your session.
2
Join us on site for the photo shoot or stay home and relax. Either way, your photos will look perfect.
3
Effortlessly download the finished photos from the cloud. Show them off, sell the home, & take all the credit!
Hanover, PA Real Estate Photography
In Hanover, PA, real estate photography is now a vital aspect of real estate marketing. Today, most home buyers spend time online researching property listings before contacting a broker. And brokers and real estate agents in Hanover, PA, now need to consult a real estate photographer instead of relying on the photos they can take with their smartphone.
Similarly, brokers who want to attract Hommore leads and sell more homes quickly in Gettysburg, PA, need the type of photography offered by Real Estate Exposures. We focus on creating images that highlight all the strong points of any property you want to sell.
Hiring a Gettysburg, PA, real estate photographer is even more important when you need to compete with other well-established brokers/agents or when you need to sell properties that are valued above $200,000.
Your investment in real estate photography in Hanover, PA, can easily help you sell homes at a higher price, which will enable you to enjoy high returns on your investment in professional photography.
Not all Real Estate Photographers are the same
When they arrive, our professional photographers will assess your property and make sure they capture it at its best:
Attention-Grabbing Front View:
Our front view pictures help you capture the attention of all your potential buyers. This first image is the most important and we use it to highlight important features like the driveway, patio, geometric windows, gardens, special roof designs and other external features.
Spacious and Attractive Living Room:
Most buyers want to live in a home with a spacious living room. That's why we make every effort to produce a vertically aligned living room that looks comfortable and well-lit.
Elegant Bedroom:
Many bedrooms have large windows that offer amazing external views and large closet space. So we produce photos that emphasize these features.
Modern and Well-Equipped Kitchen:
Kitchens are always a major consideration in any home. Our photographers help prepare the kitchen for the shoot. Plus, the photo portrays a kitchen that looks clean, attractive and equipped with modern appliances.
WHY INVEST IN REAL ESTATE PHOTOGRAPHY IN Hanover, PA?
Blue Skies:
Blue skies make a remarkable difference in the external view of most homes. So, we make sure all external home images have it in the background — even if we have to come and shoot the house in bad weather.
Bright Whites:
All our interior images have accurate whites. No matter the lighting conditions on the day we take the photographs, we will edit them to ensure that white ceilings, doors and moldings have their correct color. Walls and all other objects in each room will also have their natural shades.
Twilight Conversion:
Enjoy the additional twilight conversion service we offer. It shows how the home will look at night. We offer this professional service through creative editing so the photograph will have beautiful skies and a glow showing through each window.
Perspective Correction:
We deliver well-aligned pictures that have straight and upright walls. We take all photos from the best vantage points and correct all warped or crooked lines and images with the best photo editing techniques.
Every listing that is accompanied with our professional real estate photography has the potential to sell faster and at a higher price. Let Real Estate Exposures create images that will attract the best buyers to each of your listings. Take the next step and contact us today to set up your session.
Ready to Book? Have Questions?
- Contact Us Now!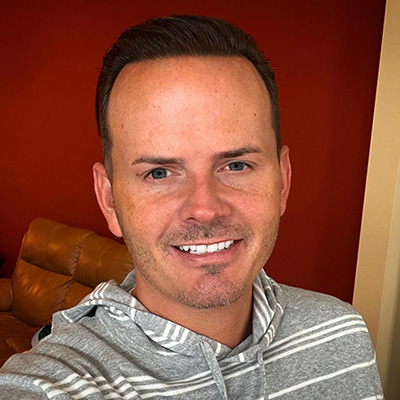 Jimmy Plessinger
President, real estate exposures
Professional photography and virtual media has been proven to sell listings faster and for more money. At Real Estate Exposures we know this is your livelihood -- you're in great hands!