Featured Photographers in Atlanta, GA, USA
A Simple Process to Real Estate Photography
1
Give us a call or book online when you acquire a new listing. We will guide you through the process & setup your session.
2
Join us on site for the photo shoot or stay home and relax. Either way, your photos will look perfect.
3
Effortlessly download the finished photos from the cloud. Show them off, sell the home, & take all the credit!
Real Estate Photographers in Atlanta, Georgia
The residential real estate market in Atlanta is thriving. Many people are selling homes to take advantage of the enormous interest in new properties, and brokers are competing to land clients. What can make you stand out amidst the competition? The answer is offering the best service to your clients, which includes getting their homes in front of the right prospective buyers and closing deals quickly. Using real estate photographers for your Atlanta, Georgia, properties can help you meet those goals.
Professional home photography highlights the most flattering and appealing parts of a home for sale. Real Estate Exposures takes aerial photographs and photos of the interior and exterior of the house, showing the most remarkable aspects of the property in the best possible lighting. Compared to photographs taken by homeowners or other nonprofessionals, our photos stand out, giving your properties an edge over others. Professional photography can also provide that extra incentive for a potential buyer to look at a home and fall in love.
Improve your services by offering your clients professional home photography services.
Why Do You Need an Atlanta, GA, Real Estate Photographer?
Real estate photography can offer many benefits for you and your clients. Our services help your properties stand out on sites such as Zillow, where you compete with hundreds of other listings in the Atlanta area. When a buyer or broker sees your professional photographs, they are more likely to click on the listing and even share it with friends on social media. This can help you gain a larger reach for your listing and show a home at its best.
Other benefits of professional real estate photography include:
Faster sales:
Most of the listings that use our photos sell within 30 days.
Higher prices:
You can set your asking price higher when you have professional photographs with your marketing materials, which creates desire for your listing.
Better selling points:
Our photographs can highlight the key selling points of a property, showing the most attractive parts of the exterior and interior.
What Techniques and Services Do We Offer?
Our professional photographers know the techniques to help your photos look the best. We use a strict quality control process for every photograph, putting it through professional editing. We check the color contrast and brightness to make every picture flawless. We also examine the background and orientation. Our photos feature:
Accurate whites:
The ceilings, molding and walls in your photos will look clean and fresh.
Perspective correction
We produce crisp images that include aligned edges and straight, undistorted lines.
Twilight conversion:
Our photos can give you the dreamy twilight quality that makes homes look so attractive without scheduling a twilight shooting session.
Blue skies:
We make the exterior pop even more by adding blue skies to the outside pictures.
Create a faster-selling listing with professional photos from Real Estate Exposures. To set up a photo session, contact us today.
Ready to Book? Have Questions?
- Contact Us Now!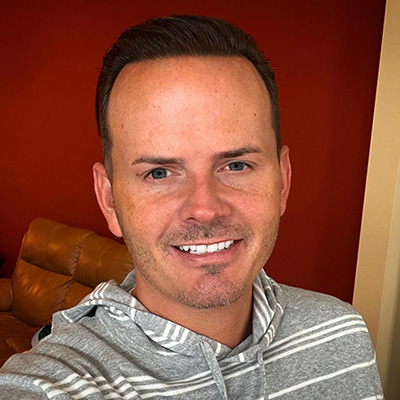 Jimmy Plessinger
President, real estate exposures
Professional photography and virtual media has been proven to sell listings faster and for more money. At Real Estate Exposures we know this is your livelihood -- you're in great hands!