Featured Photographers in Cape Cod, Massachusetts, USA

Plymouth, Massachusetts




East Greenwich, Rhode Island



Newtown, Connecticut




Gray, Maine



, New York

New Paltz, New York

Englewood, New Jersey


Waldwick, New Jersey

Middletown, New York

Princeton, Princeton



Ewing Township, New Jersey


Tobyhanna, Pennsylvania


A Simple Process to Real Estate Photography
1
Give us a call or book online when you acquire a new listing. We will guide you through the process & setup your session.
2
Join us on site for the photo shoot or stay home and relax. Either way, your photos will look perfect.
3
Effortlessly download the finished photos from the cloud. Show them off, sell the home, & take all the credit!
Why Do You Need a Cape Cod Real Estate Photographer?
Professional photographers specializing in real estate have the skills, training and expertise to showcase each home's best features. When you choose Real Estate Exposures, our real estate photographers in Cape Cod allow you to:
List properties with high-quality photos that encourage viewers to click and read the full description.
Improve the overall look of profiles to attract more buyers.
Reveal architectural interest and beauty in the homes you wish to sell through pictures with the right angles and lighting.
Benefits of Investing in Real Estate Photography in Cape Cod, MA
By hiring a professional real estate photographer, your brokerage will have an edge over other area real estate agents. Some of the benefits of our real estate photography include:
Quick sales:
Superior photos often attract more clicks than amateur pictures. The more potential buyers you have viewing your listing, the faster it will sell. Most of the properties we photograph sell within 30 days.
High bids:
High-value photography automatically translates to luxury. Professional real estate pictures coupled with aerial tours ensure your houses are perceived as high-quality, thus attracting higher bids.
Better angles:
Our photographers are trained to photograph homes from angles that showcase their most attractive features. Some listings do better without a front view, while others should feature photos of an updated kitchen or luxurious bedrooms. With adequate preparation and professional editing, your property will stand out.
More engagement:
Sites such as Zillow force you to compete with hundreds of thousands of other houses all within the same region and price point. Professional photography and editing capture the attention of qualified purchasers and get them to click on your image, save the listing or share it with friends.
What Techniques and Services Do We Offer?
Every image captured undergoes a thorough quality control process combined with professional photo editing. We tick every box — orientation, background, brightness and color contrast — to ensure your pictures are flawless. All photographs we provide have:
Whitening:
No matter what the lighting was like when a photo was taken, every white wall, door, molding and ceiling will appear in dazzling white.
Blue skies:
For exterior shots, the addition of blue skies and white clouds give images a more attractive quality.
Perspective correction:
All pictures come to you with perfectly aligned edges and straight lines free from distortion.
Twilight conversion:
Homes photographed at twilight have a magnetic appeal. We can give your images this unique appearance without a twilight photo session.
If you're ready to attract more qualified buyers willing to pay higher prices, get in touch with the team at Real Estate Exposures to arrange your photo session.
Ready to Book? Have Questions?
- Contact Us Now!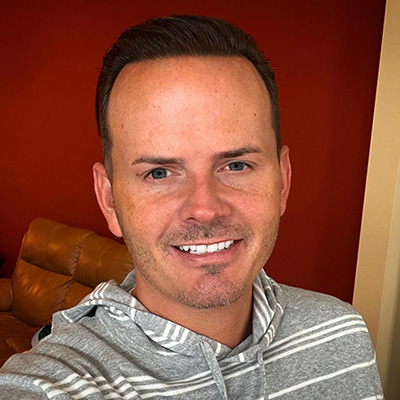 Jimmy Plessinger
President, real estate exposures
Professional photography and virtual media has been proven to sell listings faster and for more money. At Real Estate Exposures we know this is your livelihood -- you're in great hands!