Featured Photographers in Alexandria, VA, USA
A Simple Process to Real Estate Photography
1
Give us a call or book online when you acquire a new listing. We will guide you through the process & setup your session.
2
Join us on site for the photo shoot or stay home and relax. Either way, your photos will look perfect.
3
Effortlessly download the finished photos from the cloud. Show them off, sell the home, & take all the credit!
Alexandria Photography
Hiring a professional for real estate photography in Alexandria is now a crucial step if you wish to expedite the sale of your homes. Opt for Real Estate Exposures as your ultimate choice when seeking a dependable photographer of exceptional quality. Our adept team is dedicated to assisting you in generating captivating photos and videos that hold the power to accelerate home sales.
Our Virginia real estate photographers employ the most cutting-edge photography techniques to adeptly capture both the interior and exterior facets of any property. Through strategic angles and meticulous composition, we entice potential buyers to delve further into the array of interior photographs.
Our Alexandria, VA real estate photographers possess a wealth of experience in crafting the most compelling professional visuals. Collaborating with us ensures the creation of remarkable real estate photography that highlights your Alexandria property's essence. These visuals play a pivotal role in captivating buyers, prompting them to consider higher sale prices based on the compelling imagery presented in your listing.
Equipped with specialized training, we are adept at delivering top-tier, print-quality digital images on short notice across Alexandria and its neighboring regions. Real estate photography is more than a profession; it's our passion.
What Type of Real Estate Photography Do We Offer to Alexandria, VA Realtors?
Our photographers will create captivating images of all the interior and exterior parts of your real estate listing for potential buyers, including the following:
Spacious living room:
Most homeowners like to spend a considerable amount of time in their living room, so we make living rooms appear spacious, well-lit and comfortable.
Comfortable bedroom:
Our bedroom photographs, from the small bedrooms to the master bedroom, emphasize features that stand out, such as floor-to-ceiling windows and ample closet space.
Well-equipped kitchen:
Kitchens are a prime factor when it comes to selecting homes in Alexandria. Our real estate photographers prepare and shoot them to highlight vital features like spacious counters, modern appliances, high-quality cabinetry and standalone islands.
Captivating front yard:
The photos we take help highlight visually appealing characteristics like a well-designed flower bed, a nicely paved driveway and attractive geometric windows.
Professional Real Estate Photography Techniques
Which photography techniques does our team in Alexandria use? Here's a sample:
Blue skies:
To give you the best external view of any property, we strive to shoot it with a brilliant blue sky. If the weather doesn't permit this strategy, we'll replace the gray sky with a blue one at no extra charge.
Perspective correction:
We shoot all photos from the best position possible and take time to adjust all crooked or warped lines using modern editing techniques. All images will be adjusted to eliminate distortion.
Bright whites:
Even if the natural lighting conditions are terrible on the day we shoot the photographs, we will edit them to show brilliant whites. All moldings, doors and ceilings will display their natural and accurate colors.
Twilight conversion:
You may also opt for our twilight conversion service, which reveals an image of the property after dusk. We help you to add this amazing view without needing to take special photos at night.
Homes listed with professional real estate photos always sell at a quicker rate than those that don't have them. Be a smart Realtor — hire Real Estate Exposures to give you the winning edge. Take the next step and schedule real estate photography session in Alexandria today!
Ready to Book? Have Questions?
- Contact Us Now!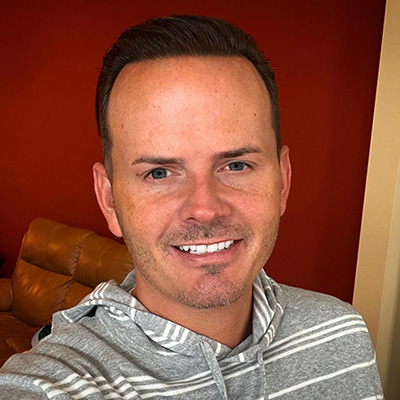 Jimmy Plessinger
President, real estate exposures
Professional photography and virtual media has been proven to sell listings faster and for more money. At Real Estate Exposures we know this is your livelihood -- you're in great hands!