Featured Photographers in Knoxville, TN, USA
Knoxville, Tennessee



Barnardsville, North Carolina

Landrum, South Carolina

Easley, South Carolina


Lascassas, Tennessee



Alpharetta, Georgia

Marietta, Georgia


Smyrna, Georgia

Marietta, Georgia


Versailles, Kentucky

Huntsville, AL


Louisville, Kentucky


A Simple Process to Real Estate Photography
1
Give us a call or book online when you acquire a new listing. We will guide you through the process & setup your session.
2
Join us on site for the photo shoot or stay home and relax. Either way, your photos will look perfect.
3
Effortlessly download the finished photos from the cloud. Show them off, sell the home, & take all the credit!
Real Estate Photography in Knoxville, Tennessee
Historic Significance: Knoxville is a city with a rich history. It was founded in 1786 and served as the first capital of Tennessee until 1819. The city played a significant role in the Civil War and was home to notable historical figures such as James White, who established the settlement, and Admiral David Farragut, the first U.S. Navy Admiral.
Natural Beauty: Knoxville is located in the eastern part of Tennessee, nestled amidst the scenic beauty of the Appalachian Mountains. The city offers picturesque views and outdoor recreational opportunities. It is in close proximity to the Great Smoky Mountains National Park, one of the most visited national parks in the United States, renowned for its diverse wildlife, hiking trails, and stunning landscapes.
Vibrant Culture and Arts: Knoxville boasts a vibrant cultural scene. The city hosts numerous festivals, including the Dogwood Arts Festival, the Knoxville Film Festival, and the Big Ears Festival, which celebrates contemporary music and arts. Additionally, Knoxville is home to the Knoxville Museum of Art, the historic Tennessee Theatre, and the University of Tennessee, which contributes to a thriving arts and music community.
Taking professional real estate listing photos of your Knoxville home listing can set the house apart from others for sale right now. Learn more about the services we offer in Tennessee.
Why Should You Use a Professional Home Photographer in Knoxville, TN?
To get someone interested in a home you're selling, you need to show its best features. A professional real estate photographer understands how to do exactly that. They've been trained in techniques to show off the most outstanding features of the home. Hiring a photography professional provides many benefits, such as:
Showing your client your polish and professionalism as a broker
Building your profile with a beautiful listing that will impress potential clients
Showcasing the home in a unique way that will attract more interest
You may even sell faster when you enlist a real estate photographer. Our pictures provide the edge you'll need when you're trying to connect with potential buyers. Some of the benefits include:
An edge over the competition:
The attractive photos in your listing will make your property stand out from the many other listings on Zillow. You'll generate more clicks and leads when people see a stunning image of your property instead of one taken by the owner that's drab and has poor lighting.
Faster home sales:
When clients use our services, they usually sell the home within 30 days. People will be attracted to the beautiful pictures and want to come see the house for themselves.
Better perception of the home:
When you present a luxurious home by using high-class pictures and sophisticated aerial views, you'll show potential buyers the high worth of the house, and they may be willing to pay more for it in turn.
What Services Do Our Real Estate Photographers in Knoxville Offer?
Our skilled photographers employ a professional editing process to create the highest quality photos. We'll retouch, brighten and check background orientation until your picture looks flawless. Our photos display:
Blue skies:
We add blue skies to improve the contrast of each picture and give the home a pleasant, inspiring background.
Twilight conversion:
We can add a soothing twilight appearance to your photos without having to schedule a twilight photo session.
Perspective correction:
You can expect straight lines and aligned edges with no distortion.
Color accuracy:
The whites on our photos are always brilliantly balanced.
Make a fast-selling listing that will wow your clients and get their home sold even faster than they imagined. Schedule your photo session with Real Estate Exposures for professional photography services in Knoxville, Tennessee. We have local photographers who are ready to assist you now, so contact us or schedule your photo session today.
Ready to Book? Have Questions?
- Contact Us Now!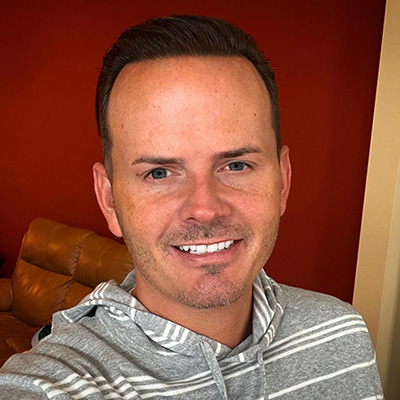 Jimmy Plessinger
President, real estate exposures
Professional photography and virtual media has been proven to sell listings faster and for more money. At Real Estate Exposures we know this is your livelihood -- you're in great hands!