Featured Photographers in Austin, TX, USA
Bee Cave, Bee Cave



Leander, Texas


San Antonio, Texas

Magnolia, Texas


DeSoto, DeSoto


Dallas, Texas




Plano, Texas

McKinney, Texas

Broussard, Louisiana

Mustang, Oklahoma


Ozark, Ozark


Kansas City, Missouri



A Simple Process to Real Estate Photography
1
Give us a call or book online when you acquire a new listing. We will guide you through the process & setup your session.
2
Join us on site for the photo shoot or stay home and relax. Either way, your photos will look perfect.
3
Effortlessly download the finished photos from the cloud. Show them off, sell the home, & take all the credit!
Austin, TX, Real Estate Photography
Austin is firmly established as a regular fixture on lists of the country's hottest housing markets. The city is a beautiful place to live and poised to be the next booming tech center, bringing countless workers to Central Texas. From traditional Texan homes to townhomes and mid-rise condos, real estate brokerages must be primed to take advantage of the influx of potential Austin homebuyers.
Agents who work with real estate photographers can sell their properties faster and at better prices than those who rely on amateur pictures.
Why You Need Austin Real Estate Photographers
The photographers at Real Estate Exposures specialize in real estate imagery that showcases your listing's best features. These professionals have the training, skills and experience to ensure your homes stand out. The right online images of your Austin properties allow you to:
Feature homes with photos that encourage higher click-throughs.
Provide virtual tour services.
Highlight the major selling points of each property.
Improve the overall look of your website or listing.
Why Hire Real Estate Exposures for Real Estate Photography in Austin, TX?
When you hire a professional real estate photographer such as Real Estate Exposures, your listings have a distinct edge over other area homes. A few advantages you'll experience when you choose us include:
Fast sales:
Images are the best way to bond with prospective homebuyers. Our professional-quality photos draw far more attention than amateur pictures. Most of the properties we photograph sell within 30 days.
Higher prices:
When you couple professional real estate imagery with aerial tours, videography or property virtual tours, we ensure your property is perceived as a high-quality listing, helping attract higher bids.
Key selling points:
Our professional photographers are skilled at displaying homes from angles that showcase their best features. Whether it's avoiding a full front view or highlighting certain architectural elements, our images make your listings stand out. We also ensure adequate preparation and professional editing.
More clicks, saves and shares:
There are hundreds of thousands of listings featured on sites such as Zillow, all within the same area and price point as yours. Professional images and specialized editing draw in qualified purchasers, getting them to click on your listing, save it or share it with friends.
Techniques and Services Provided
The images we provide to your brokerage undergo a thorough quality control process. We also use professional editing to ensure your pictures are flawless. The photographs you receive will have undergone the following processes:
Accurate whites:
Walls, doors, ceilings and molding will all appear in brilliant white.
Blue skies:
We give exterior photos a more attractive quality with the addition of blue skies and white clouds.
Twilight conversion:
Even if you don't have time for a twilight photo session, we can give your property a magnetic, twilight look.
Perspective correction:
Each picture will have straight and well-aligned vertical walls. Our photographers also use the best vantage points to provide wide-angled images that make rooms appear more spacious and inviting.
Attract buyers who are willing to pay more for your Austin-area listings. Reach out to Real Estate Exposures today to arrange your professional photo session.
Ready to Book? Have Questions?
- Contact Us Now!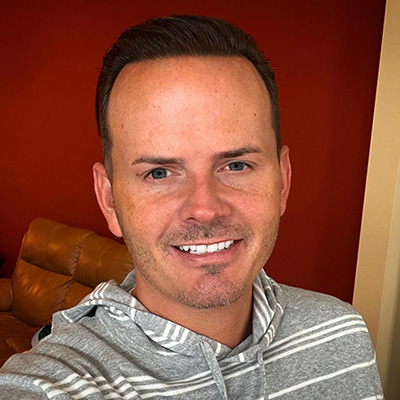 Jimmy Plessinger
President, real estate exposures
Professional photography and virtual media has been proven to sell listings faster and for more money. At Real Estate Exposures we know this is your livelihood -- you're in great hands!