Featured Photographers in Phoenix, AZ, USA
Surprise, Arizona

Queen Creek, Arizona

Bermuda Dunes, California

Beaumont, California


Menifee, California


Corona, Corona


La Habra Heights, California




Baldwin Park, California



Colorado Springs, Colorado

Colorado Springs, Colorado Springs



Peyton, Peyton




Denver, CO



A Simple Process to Real Estate Photography
1
Give us a call or book online when you acquire a new listing. We will guide you through the process & setup your session.
2
Join us on site for the photo shoot or stay home and relax. Either way, your photos will look perfect.
3
Effortlessly download the finished photos from the cloud. Show them off, sell the home, & take all the credit!
Real Estate Photography in Phoenix, Arizona
The recent growth of the Phoenix metropolitan and surrounding areas has spurred a more robust real estate market in Phoenix. To get your home noticed, you have to take the extra steps to stand out. To do so, consider using a professional home photographer to take pictures of your client's house in Phoenix, Arizona.
Professional photos will make your listing look its best. They'll show potential buyers how attractive the property is and create a neat, polished look for your marketing materials. You'll enjoy many benefits when you employ our services.
Why Use Real Estate Photographers in Phoenix, AZ?
The real estate market is competitive. Anything that can help your property distinguish itself from other listings in the same area is worth investing in for your client. When you hire us, you can:
Encourage people to click through your listing when they see your gorgeous photos
Improve your profile as a successful real estate agent who gets great results for clients
Attract more potential buyers to your property
The Advantages of Having Real Estate Listing Photos
Real estate professionals rely on small details to make a difference. Prospective buyers can't always pinpoint the reason they were attracted to a specific home — it can be a range of factors, and you want to give them every chance to pick your property. Just a few advantages of enlisting a professional photographer for your project include:
Earning a higher sales price:
When you show aerial photos of a property, you'll create a high-class aesthetic. People may be willing to pay more because the property looks so appealing.
Selling faster:
Your client wants their home to sell as soon as possible, and as their broker, your job is to make it happen. When people use our services, their homes sell more quickly than those trying to sell on their own. It usually takes about 30 days for our clients to make the sale.
Showcasing selling points:
Every property has a few key strengths that will spark the sale. We highlight those strengths in our photos, showing people why they should make an investment and giving a fuller picture of the property than poorly lit amateur images can.
Encouraging social media sharing:
Our attractive photos tend to gain traction on social media, where people can share them and a whole new group can see them and request a showing.
Services and Techniques Used by Our Real Estate Photographers
Our photographers will employ professional editing techniques to make your property look perfect, adjusting for factors like brightness and contrast to play up the most attractive elements of the property. We can even:
Add blue skies for a higher contrast between the home and the color of the sky
Practice twilight conversion, which will give a soft, alluring look to the property without you needing to schedule an evening session for the effect
Any advantage you can gain in the real estate market will set your client up for a faster sale at a higher price. Contact us to learn more about our services, or book your appointment today.
Ready to Book? Have Questions?
- Contact Us Now!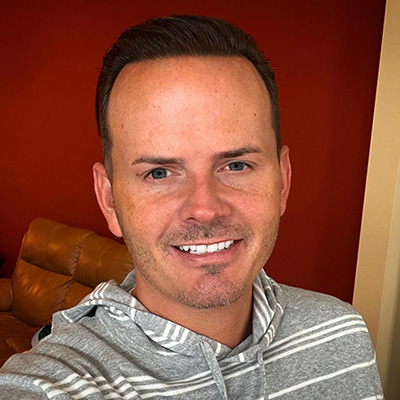 Jimmy Plessinger
President, real estate exposures
Professional photography and virtual media has been proven to sell listings faster and for more money. At Real Estate Exposures we know this is your livelihood -- you're in great hands!