Featured Photographers in Fort Myers, FL, USA
St. Petersburg, Florida


Poinciana, Florida



Tampa, Florida


Delray Beach, Florida


Odessa, Florida



Tequesta, Florida


Miami Beach, Florida


Orlando, Florida



Rockledge, Rockledge

Port Orange, Florida


Ormond Beach, Florida

Jacksonville, Florida


A Simple Process to Real Estate Photography
1
Give us a call or book online when you acquire a new listing. We will guide you through the process & setup your session.
2
Join us on site for the photo shoot or stay home and relax. Either way, your photos will look perfect.
3
Effortlessly download the finished photos from the cloud. Show them off, sell the home, & take all the credit!
Real Estate Photography in Fort Myers, FL
Many potential buyers are searching for a home under the warm sun of Fort Myers, FL. Show them that your luxury property is the right choice with our professional real estate photography. Our wide-angle lenses and skillful edits will make your listing stand out from all the others and highlight the property's key features and natural beauty.
Why You Need Real Estate Photographers for Your Fort Myers Listings
Our professional real estate photographers are specially trained to capture the architectural features of your Fort Myers property. Their many years of experience help draw in potential buyers and increase the likelihood of receiving multiple offers by highlighting a property's best features.
Our knowledge of technical marketing photography will beat any competition and allow you to:
Create unique listings with professional-grade photographs.
Establish an impressive profile as a real estate agent.
Highlight the property's best features and angles.
Generate property postings with architecturally minded photos.
Encourage buyers to click on the listing and learn more.
Our Real Estate Photographers Attract More Potential Buyers
Your Fort Myers, FL property will look better than ever with our high-resolution, professional photography. Our real estate photographers will give you an undeniable edge over the competition by:
Producing more sales:
When posting a listing online, more buyers will be intrigued by the high-resolution photos of the property that other postings don't have, leading to more sales overall.
Increasing buyer competition:
With our professional photos, your luxury property listing will attract more buyers and lead to multiple offer scenarios, and with more offers comes more competition and higher sales.
Creating appealing postings:
Our photos capture the property's key features and emphasize its architectural innovation. With our editing and wide-angle shots, buyers will know exactly what the property has to offer just by looking at the listing.
Generating more attention online:
There are countless listings on real estate websites. To stand out, your listing has to be unique, and our photos are the best way to capture attention and increase the number of shares and likes.
How Our Real Estate Photography in Fort Myers Outshines the Competition
Each of our photos undergoes a vigorous editing process to create an image that highlights the property's beauty and features. Our real estate photographers in Fort Myers, FL have an extensive knowledge of photography as well as specialized training to produce the best images. Our editing process produces flawless photographs, with services such as:
Bluer skies:
No matter the time of day, your photos will be edited with a beautiful blue sky.
Brilliant whites:
Enhancing the whites of the ceilings, walls and moldings increases the photo's overall quality.
Twilight mode:
Without booking a separate appointment, our edits can change the sky to a twilight backdrop.
Aligned edges:
Because of our perspective corrections, each line will be straight and free of distortion.
To get an edge over the competition and create unique, eye-catching listings, get in touch with Real Estate Exposures today!
Ready to Book? Have Questions?
- Contact Us Now!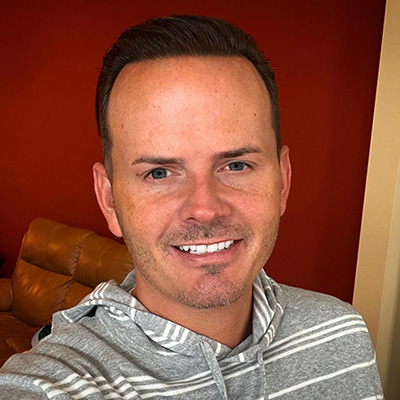 Jimmy Plessinger
President, real estate exposures
Professional photography and virtual media has been proven to sell listings faster and for more money. At Real Estate Exposures we know this is your livelihood -- you're in great hands!