Scheduling Just Made Easier
REX Scheduling App NOW AVAILABLE

Real Estate Exposures is proud to take a leap into the app store! We constantly are aiming to make our process, from scheduling to delivering photos,  quick and simple for our Realtor clients. Our free new scheduling app will present all of our services and be easy to go through, select what you need, and send an appointment request. Services can be requested and managed via the app. Give it a try and receive a FREE Twilight image when you request an appointment through the mobile app!
Just search "REX Squad" in the Apple App Store or Android's Google Play store, then tap "Get" and the app will download to your mobile device! Once you open the REX Squad app, you will be asked to create an account or log in. If it's your first time using the app, you will need to create an account. You just need to enter your name, email, phone number, password, and a profile picture! Once that info is added, then you can enter an appointment request!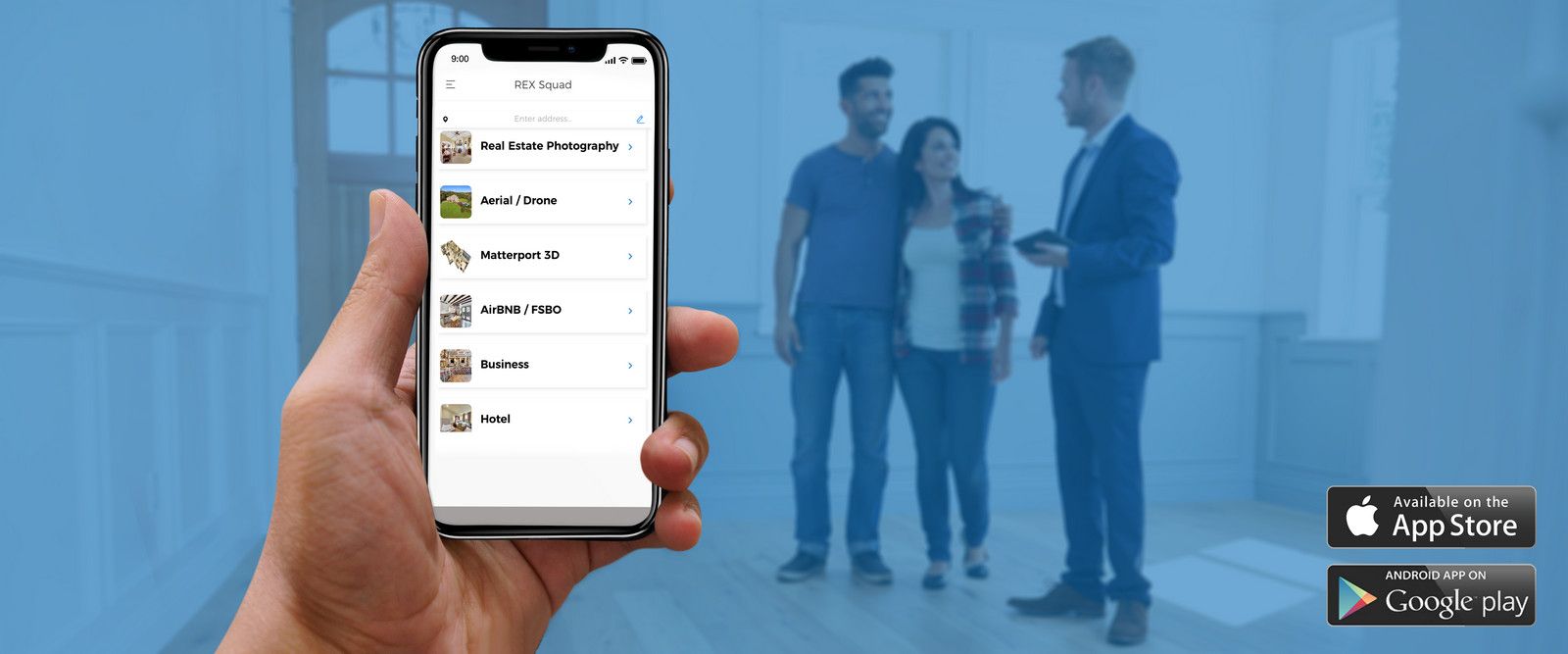 To begin the scheduling process with an appointment request, just type the address of the property you would like photographed at the top of the page. Once the address is added, you can select all the services you would like applied to that shoot. You will see all of the services you selected in your cart prior to checkout. On the checkout page you can select the time and date you would like the appointment to be made. Notice at the bottom of the page are a few questions. There you can let us know if the property is currently occupied, if there's a lockbox code, and your preferred contact method. And if there are any other important details you would like us to know, enter them in the notes section at the very bottom. Once you add your payment in there you are good to go! Our photography coordinator will be in touch with you to confirm your request.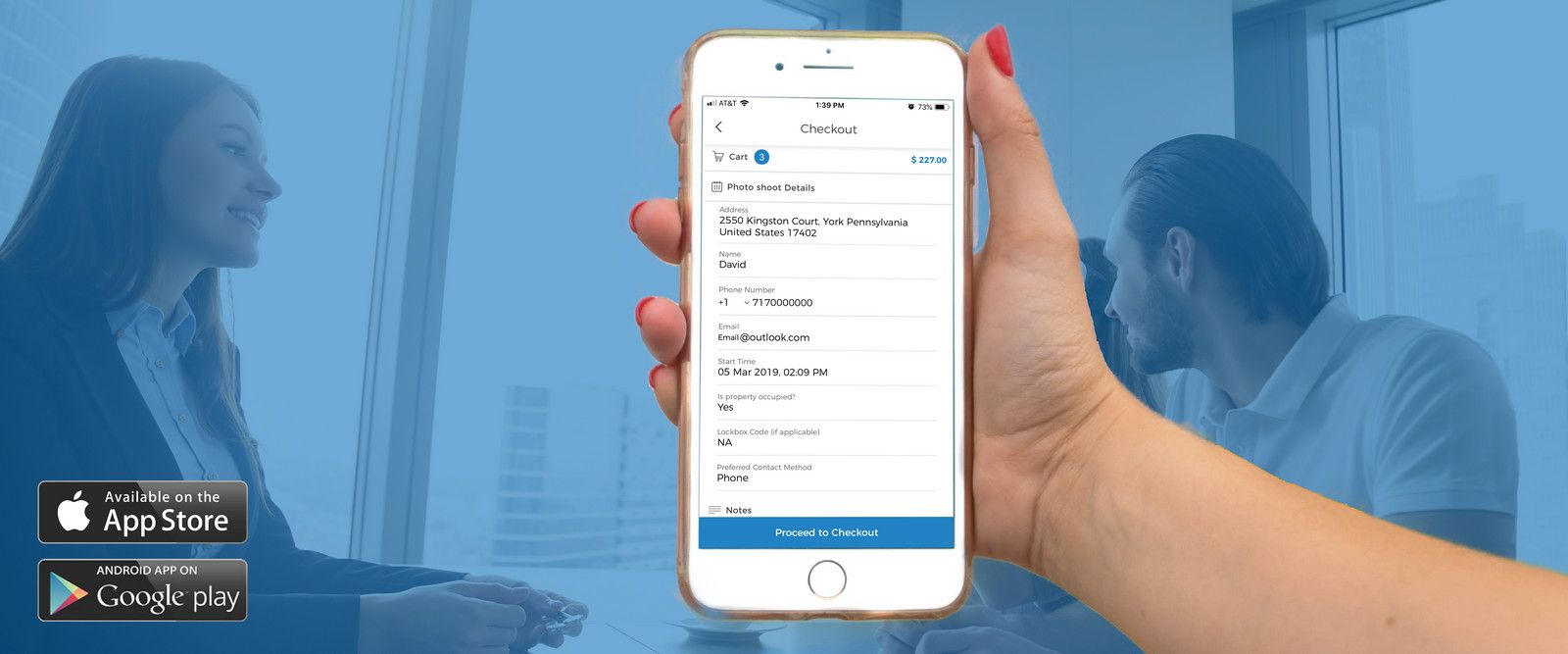 Along with this new app, Realtors can still order online or call our office to request an appointment! Our photography coordinator is happy to help guide you through the process or answer any questions you may have with the new system! Schedule your next photography appointment today!
Download the app here, or order online!
GOT ANY QUESTIONS?
Contact us today – you can call, email, or schedule online!
Contact Us
Recent Blogs