Home Staging Tips for Realtors
Schedule Your Session View Our Virtual Staging Services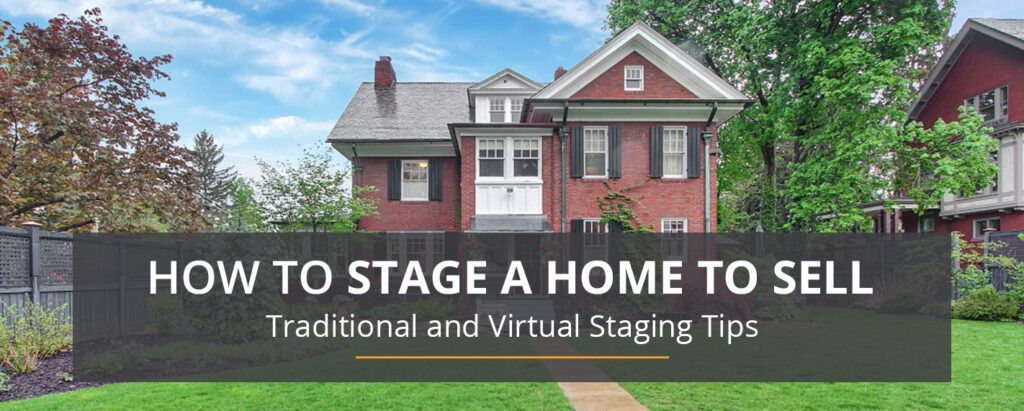 There are some rules and guidelines you should follow to effectively stage a home you're selling. Whether a buyer's first impression of the property is in person during a walk-through or online via your listing, your responsibility as a realtor is to make your property the most attractive and purposeful for interested consumers.
As an average estimate, it will cost you and your team nearly $700 to clean up, polish and stage a home, both inside and out. This might sound like a lot of money upfront, but what you might forget is the potential — and very probable — profit you will receive. The more money you put into dressing up a home, the more likely buyers will want to purchase and live in it — and the more offers you receive for just one listing will increase the property value. If you end up selling your listing for more than the asking price, you are significantly increasing the profit you make between selling and staging.
Does Staging a Home Help is Sell?
No matter how big or small a house is, sellers and their agents usually have one goal: Sell the home quickly, and for the highest price possible. In some markets, homes seem to sell themselves with little help from the real estate agent or seller. In other markets, houses need all the help they can get to attract the interest of buyers.
It's also occasionally the case that a house needs a bit of a boost in the looks department. A homeowner might have spent years making their house a home, but their decor tastes and preferences might not align with other people's tastes.
Staging a home neutralizes it. When a home is well-staged, a potential buyer can walk through the doorway and envision building a life in the house.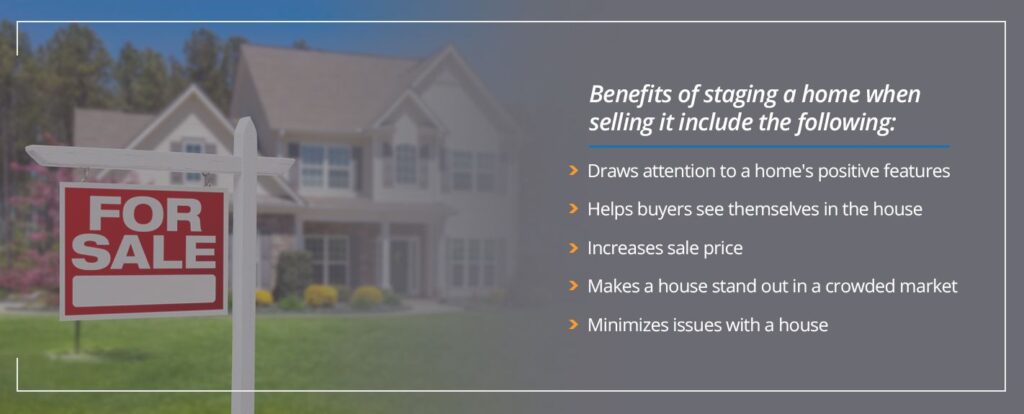 Staging a home before listing it also helps to speed up the sale process. Nearly one-third of sellers' agents noted a decrease in the time a house spent on the market after it was staged. Other benefits of staging a home when selling it include the following:
Draws attention to a home's positive features: "If you've got it, flaunt it," is a good motto to have when staging a home. When staging a home, focus on the attractive features and do what you can to draw attention to them. For example, if a house has beautiful windows that let a lot of light, showcase them. If there's crown molding, find a way to highlight that.
Helps buyers see themselves in the house:More than 80 percent of buyers' agents said a staged home made it easier for their clients to see the house as their future home. The effect of staging a home was even greater if the decor was in line with the buyer's tastes.
Increases sale price: Staged homes tend to sell for higher prices than unstaged homes. Around a quarter of sellers' and buyers' agents noted that staging a home increased the price offered by buyers between 1 and 5 percent compared to homes that weren't staged.
Makes a house stand out in a crowded market: When a housing market is sluggish or when there are more houses available for sale than buyers looking for a home, it's up to a sellers' agent to do what they can to make their properties stand out. Staging a home can make it look more attractive than its neighbors and convince buyers who have plenty of options that it's the house for them.
Minimizes issues with a house: Since a staged home is a home that puts its best foot forward, you can essentially minimize any concerns about the house. For example, a properly staged small home can show buyers how to make the best use of the space and live comfortably in the house, even though it has a smaller footprint.
Home Staging Tips
Below are just a few of the more popular rules for staging a home to increase the likelihood of purchase. With the assistance of Real Estate Exposures to photograph your staged shots, your real estate listings will be picked up by interested buyers left and right:
1. Focus on Neutrals With Color Accents
It's also a good idea to stick with a neutral color when painting or repainting the walls.  By having neutral walls, cabinets and furniture, you create a calm scene for people to walk in and experience. White is usually a safe pick, as it not only creates the look of a blank canvas, but it can also help to make the rooms in a house feel more expansive. Another option is to choose a light grey hue or a soft blue color. Adding hints of color such as decorative pillows, table toppers, wall art, candles and lights will create the effect most people want in their home.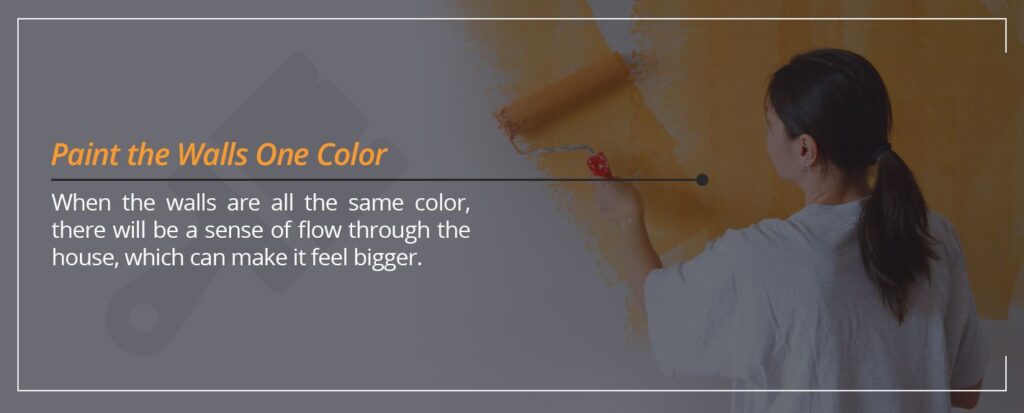 Although you might want to paint the walls of the living room one color, the walls of the kitchen another hue and the walls of a bedroom yet another color, to clearly define each space, doing so can work against you. If you're working with a small home, using paint color to define each area of the home can make the space look smaller and create a divided feel. In a smaller home, that division can make certain rooms feel more cramped and crowded than they are.
Instead of choosing a different color for each room, pick one hue for the entire house. When the walls are all the same color, there will be a sense of flow through the house, which can make it feel bigger.
Along with painting all of the walls of the house the same shade, you can also make the house look bigger by using the same color on any trim.
2. Update Lighting Throughout Home
Making your rooms look as bright as possible in photographs will look much more appealing than a camera phone photo taken with shadows interfering. Invest in large wattage bulbs, input some stand-up light fixtures behind the scenes and don't be afraid of natural lighting through windows and doors!
Very few people want to live in a cave, so staging a home to show off its natural light is a must. Even if a house doesn't get that much natural light, there are still things you can do to brighten it up. If possible, remove any long, heavy curtains from the windows in the home. Open the blinds on the windows or take them off entirely.
Cleaning the windows both inside the house and outside can also improve the lighting inside. As an added benefit, clean windows look a lot more attractive to potential buyers than windows with dust and grime buildup.
If a house doesn't get much in the way of natural light, you can still work some magic to make it look bright and airy inside. Use table lamps and wall fixtures to create a welcoming look inside. It's usually a good idea to avoid overhead lighting or harsh fluorescent lighting. If possible, look for "daylight" lightbulbs to imitate the look of sunshine when natural light is limited.
3. Invest in Paint and Repairs
The last thing you want is for an interested buyer to walk into the kitchen and comment on the creaking cabinet door or the peeling paint around the wall trim. Paint is one of the least expensive investments you can make for a staging renovation that will also give you the largest rate of return — in other words, making the walls and cabinets look pretty will increase the likelihood of the property being purchased and create more buyer interest.
4. Remove Clutter (but Don't Block Storage)
You might fear that staging a house while living in it might be a nightmare, but it doesn't have to be. Removing clutter will create a more inviting space as people walk through the home. One note, though — don't shove everything into your closets! Buyers might open these doors, and if you leave the closet half empty, they will believe there is a lot of storage room!
Getting rid of clutter in a space is home staging 101. Reducing clutter is also particularly important when you are trying to sell a small house. "Where will we put our stuff?" is one of the big questions buyers have when they are looking at smaller homes. If all of the surfaces in a home are covered with knick-knacks, piles of paper and other things, the house will look messy and as if it has limited storage options.
Another reason to minimize clutter is to give the house a neutral look. An arrangement of framed family photos on an end table reminds potential buyers the house isn't theirs. Personal accents such as a collection of figurines or model cars can also turn off buyers.
Clearing up clutter makes a home look neater and more appealing to buyers, and it also gives the current homeowners a jump start on packing and cleaning up the house. It's best to move any packed-up personal belongings off-site — to a storage unit or the homeowner's new house — rather than storing them in a basement or closet.
When you're selling a small house, it's especially important that any storage spaces be shown to their full potential. If they're bursting with boxes and belongings, a potential buyer might think there isn't much room to store their belongings.
One final reason to clear away clutter is that it gives you a chance to deep clean the house before showing it or before taking photos of it. When surfaces are clear and your belongings aren't scattered across the floor, it's easier to dust and wipe down tables and countertops, as well as vacuum or sweep.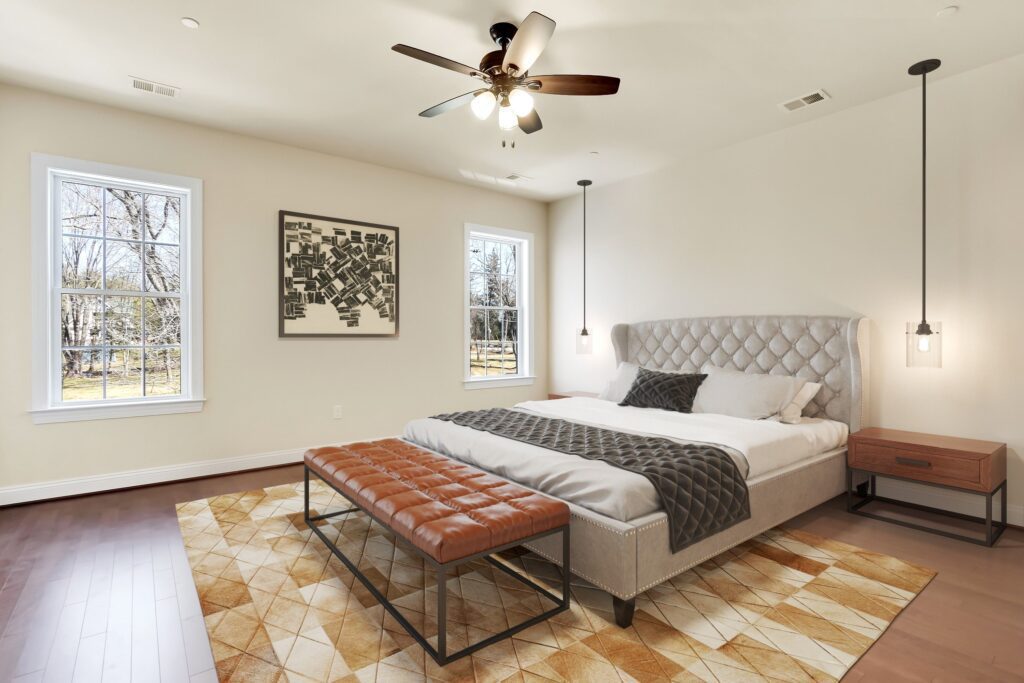 5. Pay Attention to the Scents and Smells
Don't scare people away because of the odor your pets leave behind or the weird smell wafting from your garbage disposal. Thoroughly clean up these areas and invest in pleasant-smelling candles or hidden-from-view air fresheners.
6. Dress up the Most Used Areas
Buyers are interested in some key areas — bathrooms, bedrooms and kitchens. Make sure the decor theme of your bathroom is clean and serene. For the bedrooms, purchase luxurious bed linens and decorative pillows to create a relaxing and comfortable atmosphere. Declutter the kitchen cabinets and tops of counters to make it appear spacious.
7. Use Mirrors
Mirrors help to make small spaces look bigger by reflecting light and by creating the illusion of extra rooms. Unlike other types of art on the wall, a mirror doesn't seem to take up space in a room but instead seems to create space.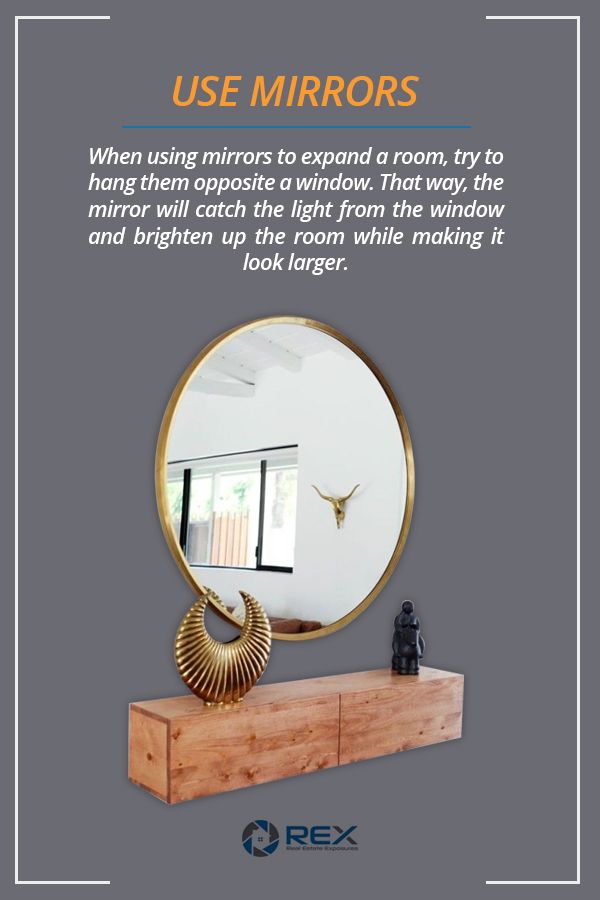 When using mirrors to expand a room, try to hang them opposite a window. That way, the mirror will catch the light from the window and brighten up the room while making it look larger.
Mirrors can also have a subliminal effect on potential buyers. If you use large, full-length mirrors to enhance a space, it's likely that a person viewing the house will also see themselves in the mirror at some point. Looking at themselves in the mirror allows them to see themselves in the house, which can make it feel as if they've already found their home.
If you do use mirrors as part of your home staging, keep in mind a few pointers. Placing mirrors across from or next to a window is always a good idea, but placing mirrors opposite from the front door of a home often isn't. A mirror opposite the front door will reflect the outside world and can potentially remind buyers of what they're missing.
You also want to be careful when taking photos of the home near the mirrors. A professional real estate photographer will know how to stand when taking a picture with a mirror so they don't appear in the photo, reflected in the mirror.
8. Remove Excess Furniture
When it comes to staging ideas for small rooms, less is more. The fewer pieces of furniture in the house, the bigger and more expansive it will feel. Many lived-in homes are crammed full of furniture. To make the rooms feel open and airy, it's a good idea to get rid of anything that isn't a must-have.
For example, when staging a living room, keep the couch or sofa, an armchair and a side table or two. But clear out the loveseat, coffee table and any media furniture and equipment. In the bedroom, keep the bed and nightstands, but consider removing any bulky dressers or bookcases.
Depending on the quality of the furniture in the house, it might be a good idea to rent new pieces to replace the existing ones. Older furniture or furniture that's past its prime can turn buyers off, especially if it's an outdated style.
9. Choose "Light" Room Decor
Although it is a good idea to strip the house down to the bare minimum when staging it, you don't want to empty it out completely. A staged home that's too sparsely decorated can be a house that's difficult for people to see themselves living in. Ideally, staging should guide people and help them understand the best ways to use a particular room, such as the kitchen or living room.
In the kitchen, a bowl of fruit placed in the center of the island or on the counter looks homey and inviting, but not cluttered. A vase of flowers on a side table in the living room looks attractive. You might also try to set the table in the dining room or eat-in kitchen using placemats and utensils, to create a space that looks livable and relatable. In the bathroom, clean, fluffy towels hanging on a bar or hook and pretty soap dispensers or soap dishes can make the room look appealing.
When choosing colors and patterns for your decorative touches, stick with light hues and subtle patterns. It's also a good idea to choose lighter weight fabrics for any bed linens in the bedroom or any accent pillows on the couch. Light colors and fabrics will help to open up a small space, making it feel more expansive.
Staging Small Homes
In recent years, small or "tiny" homes have seen a surge in popularity. More than half of all adults surveyed by the National Association of Home Builders said they would consider buying a tiny home (smaller than 600-square-feet). Smaller homes are particularly popular among millennials and generation X and less so among baby boomers and older generations.
The trick to selling a small home quickly and for the most money possible is making the house look visually appealing, which can be more of a challenge in a smaller space. Staging a small home allows you to call attention to the highlights of the space and can help potential buyers get a sense of what it would be like to make the house their home.
When staging a small house, should you focus on one room or the entire interior? Although staging the entire home can help it sell more quickly, if you are on a limited budget or timeframe, some rooms are more important than others.
If you have to choose, stage the living room, master bedroom and kitchen before other rooms, such as a bathroom or guest bedroom. Nearly half of all buyers thought a staged living room was important, while a staged master bedroom was important to 42 percent of buyers and a staged kitchen was important to 35 percent.
While staging a small house can seem like an extra, unnecessary step, it can pay off in the long run in the form of a higher sale price and a quicker turnaround time.
Benefits of Virtual Staging Services
If you're worried about decorating and staging an empty home and don't want to be responsible for decorating a home that might be refurbished in a few weeks or months, virtual staging might be the resource for you! Virtual staging is just one extra step in the photography process.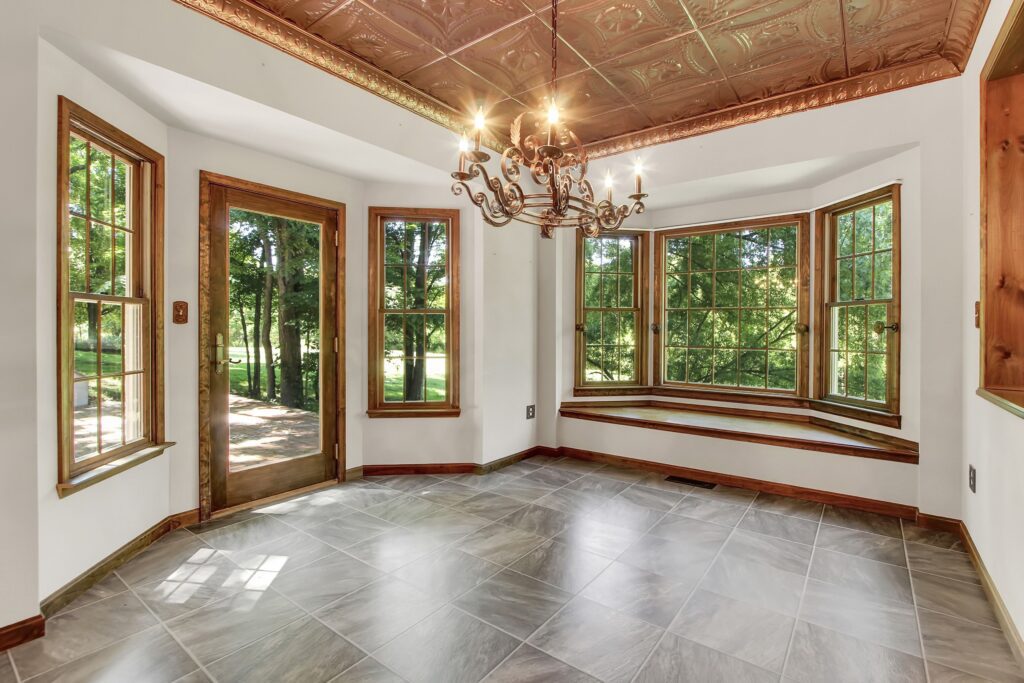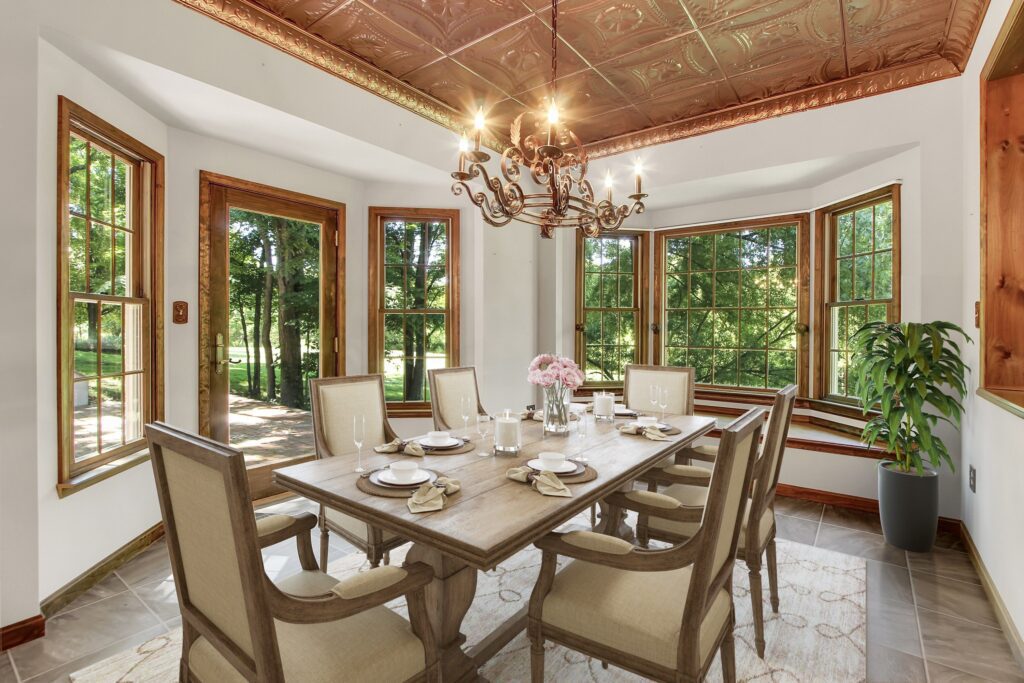 Furniture staging is an essential step in a real estate agent's home selling process. A staging company delivers and arranges furniture, then the agent or a professional real estate photographer takes pictures of each room for the online listing. When potential buyers see the staged images, they can visualize living in the space and how their furniture will fit in each room. This process increases the likelihood that they'll contact you for a showing.
Yet arranging large pieces of furniture is expensive, time-consuming and requires coordination with the staging company. Luckily, there's a smarter way to highlight the functionality of a home and capture buyers' imaginations.
With virtual staging, empty listing photos are brought to life by computer-generated, realistic furniture and props. The benefits and advantages of virtual staging include quicker sales and higher sales prices. Virtual staging allows buyers to see a space at its fullest potential, which has a positive effect on real estate prices and the speed of sale. Here are three positive qualities of virtual staging.
1. More Cost-Effective
Virtual staging costs 10 times less than traditional home staging while still allowing buyers to visualize living in a space. A real estate agent pays a low, one-time fee per image — compared to professional staging companies that charge installation and monthly fees.
Adding photo-realistic, stylish furniture to a listing's images is quick and easy with virtual staging. For greater flexibility, agents can select only a few rooms to virtually stage rather than overpaying to stage an entire empty house.
2. Speedier Home Sale
A staged property sells faster than a home full of empty rooms. In fact, 77 percent of buyers' agents said staging helped buyers imagine the property as a future home.
Photos staged with realistic furniture help decrease time on the market, especially for vacant homes or properties that have been for sale longer than anticipated. Partnering with a company that offers high-quality virtual staging plays a key role in selling properties quickly.
3. Higher Real Estate Prices
Virtual staging also has a positive effect on real estate prices. When a listing features virtually staged images, the perceived value of the property rises. Buyers experience an emotional connection to the property's possibilities, so they're willing to pay full price.
Photos with virtual staging attract more qualified buyers and spark their interest. An empty or under construction property becomes a luxurious, must-have home. Buyers can easily imagine living in the house and will pay the asking price to make that dream a reality.
Virtual Staging of Your Photos in 24 Hours
Real Estate Exposures will add in graphics after the photos are edited, making sure to seamlessly blend in images of furniture and decoration to the dimensions and shadows of your photographed home. At just $29 per image, you can dress up your real estate listing with little additional expense!
Real Estate Exposures (REX) is dedicated to helping you sell a home quicker and for top dollar through our virtual staging services. Our team has more than nine years of experience and offers fast turnaround times so that you can leverage your marketing images quickly.
If you want to attract qualified buyers and beat out the competition, we're here to serve you with our range of professional photography and virtual media products and services. Ready to book photography or virtual staging services? Reach out online.
Selling a Staged Home
The sooner you sell a listing, the better. Staging homes speeds up the sale process and can result in a better price for the homes you're selling. A staged home doesn't just appeal to buyers who drop by during an open house or visit the property with their agents — it also makes it more attractive to people who view photos of the home online.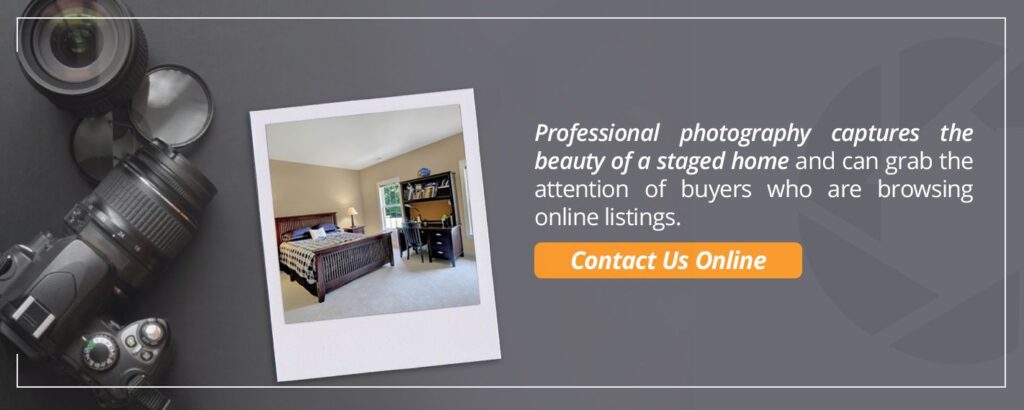 Once you've staged a home to sell, the next step is to photograph it for listings. Professional photography captures the beauty of a staged home and can grab the attention of buyers who are browsing online listings. Real Estate Exposures offers premium photography services to real estate agents in Pennsylvania, Delaware, Maryland, D.C., Virginia and New Jersey. Book a session with one of our photographers, contact us online today to learn more about scheduling a session.
Related Services: 
GOT ANY QUESTIONS?
Contact us today – you can call, email, or schedule online!
Contact Us
Recent Blogs