9 Homes of Christmas
22 December, 2016
Even when the weather outside is frightful, we still aim to delight our clients!
Whether you are closing five listings this week, sipping hot cocoa by the fireplace, or spending Christmas in St. Barts sunning yourself on the beach — Real Estate Exposures is diligently working hard on your listing photos.
Here are a few of our holiday favorites to get you in the Christmas spirit!
---
#1 – The Tactfully Decorated Listing
Decorating your home for the holidays not only makes it festive, it adds curb appeal and shows that the home is cared for!  We think the bows and garland go a long way to add to the cheer of this listing!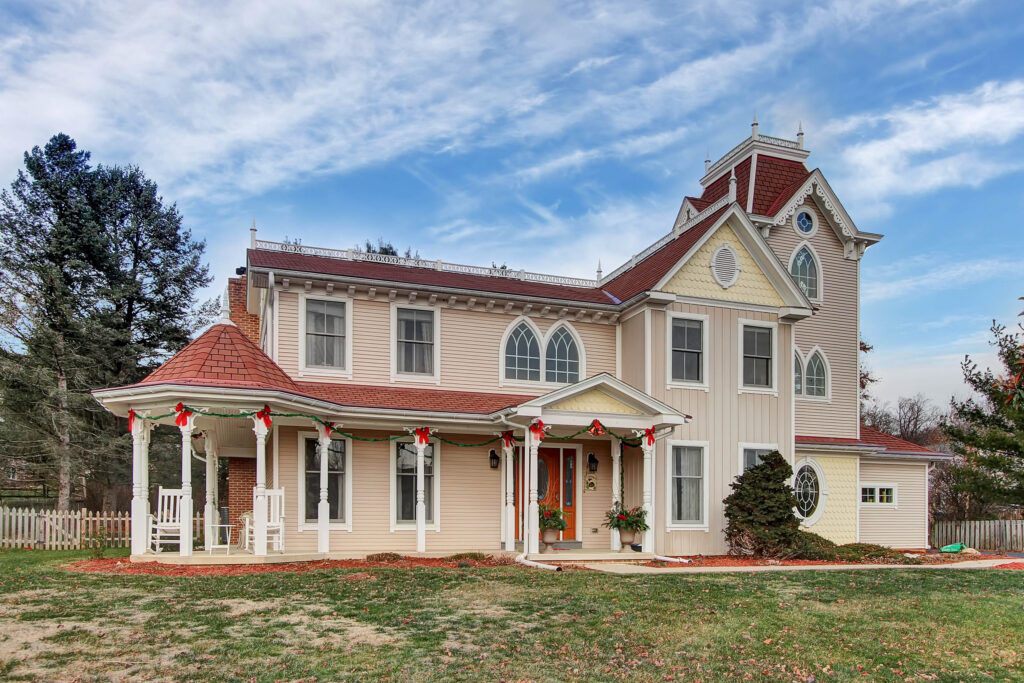 ---
 #2 – Display Your Hobbies & Your Tree
Just because it's Christmas time doesn't mean you have to completely overhaul the theme of your home! We love the fishing poles and seashells throughout this living room.  The tree just adds to the festivity!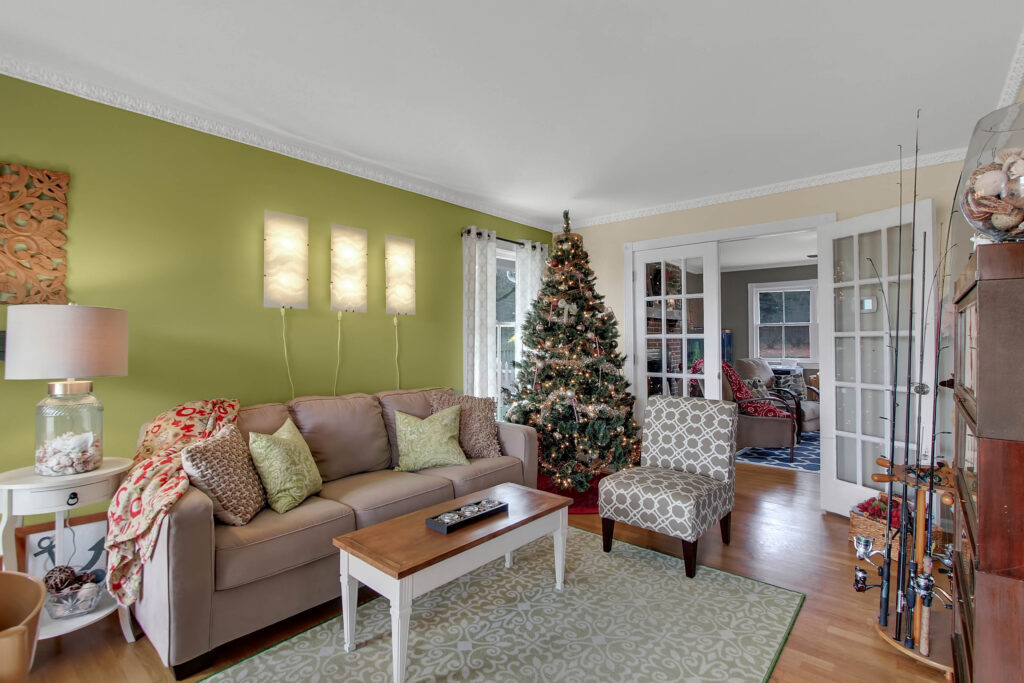 ---
#3 – A Christmas Theme
Or you can go (tactfully) all in on Christmas and change the throw pillows and curtains to compliment your tree and stockings! Woo the buyers who love the holidays with your well coordinated and decorated open house!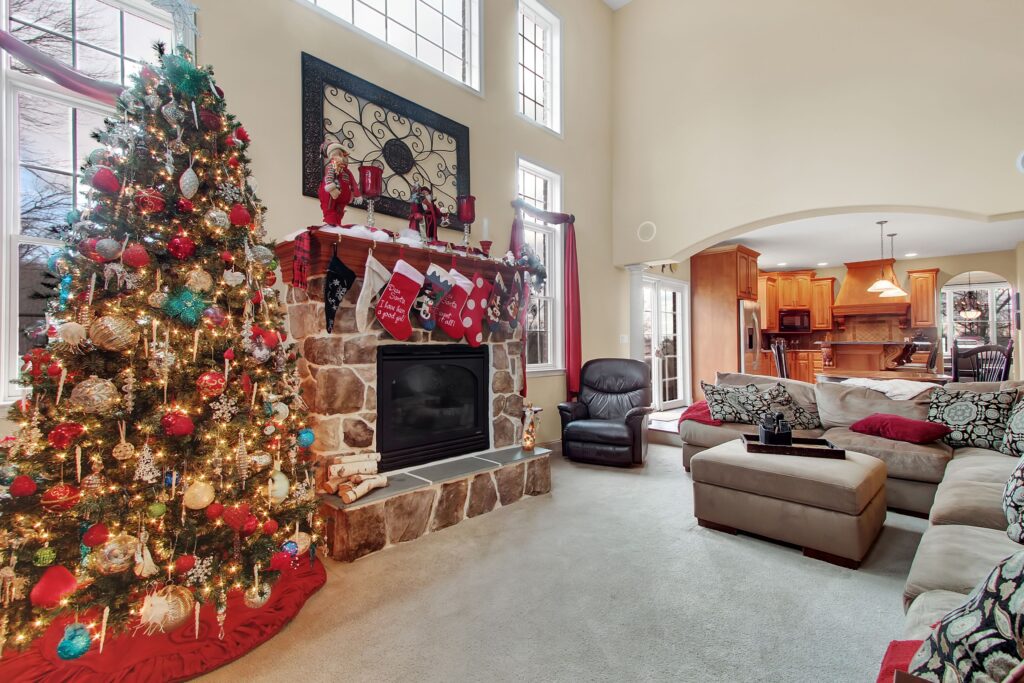 ---
#4 – A Grand Welcome
Nothing brightens up a home better than a well-decorated tree placed inside the front door.  Greet your friends, neighbors, and showings with this jovial gesture!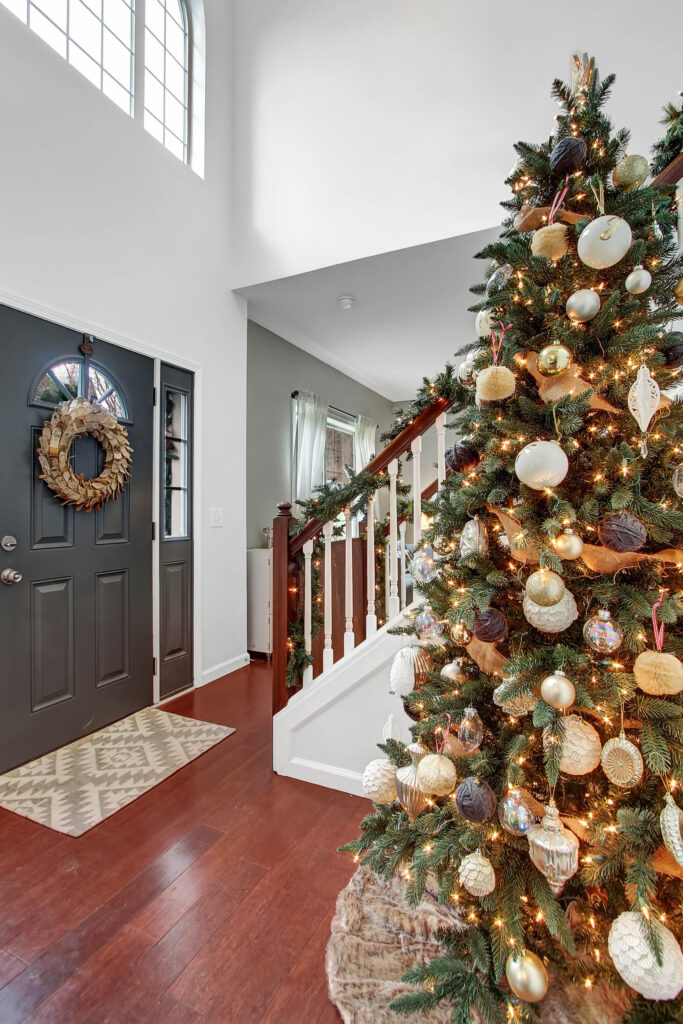 ---
#5 – Light Up the Night
A great way to get your listing noticed is to decorate it with beautiful Christmas lights!  You'll stand out from the crowd in the online listings and give future homeowners great ideas as to how to decorate! But please, limit this to the holidays…
---
#6 – Themed Dining Room
Perhaps everyone's favorite part of the holidays is the food! Why not celebrate in a dining room that is every bit as beautiful as the tree — we love the wallpaper!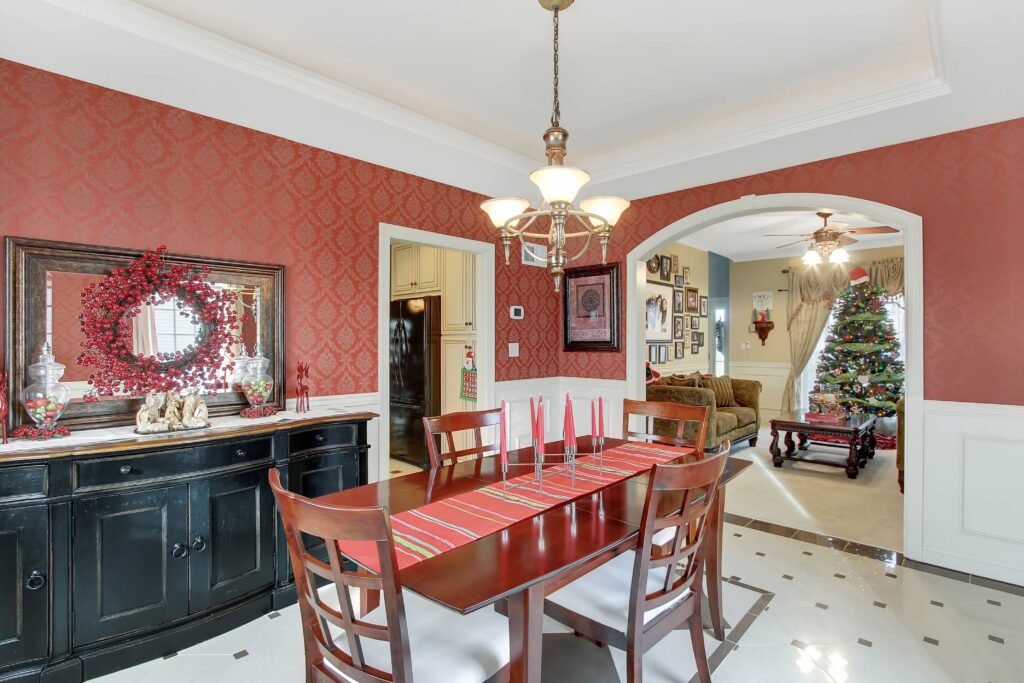 ---
#7 – A Playful Approach
Will you be spending the holidays with lots of kids or grandkids?  Take a playful approach to decorating with snowmen and gingerbread houses!  This dining room brings glad tidings to everyone.

---
#8 – Classy Rustic Christmas
Maybe you're a Pinterester or maybe you just have great style! Even when you don't have a white Christmas you can still bring a contemporary and coordinated feel to the day through great decor!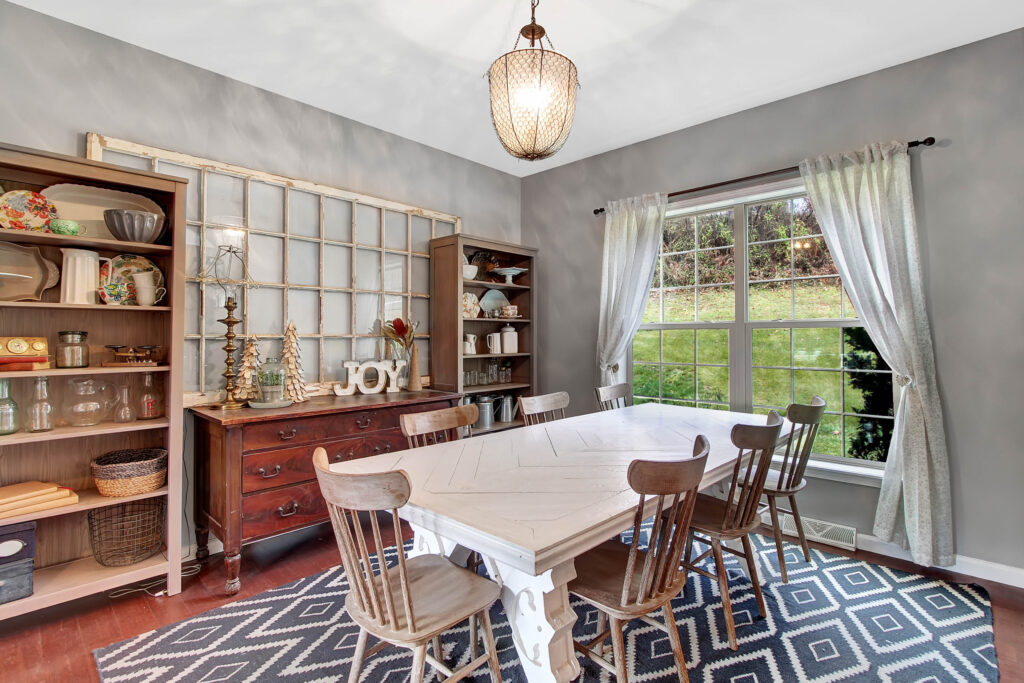 ---
 #9 – Cozy Up by the Tree & Fire
When the day is over, snuggle up with the ones you love by the tree and watch It's a Wonderful Life.  After all this is your last Christmas in this home!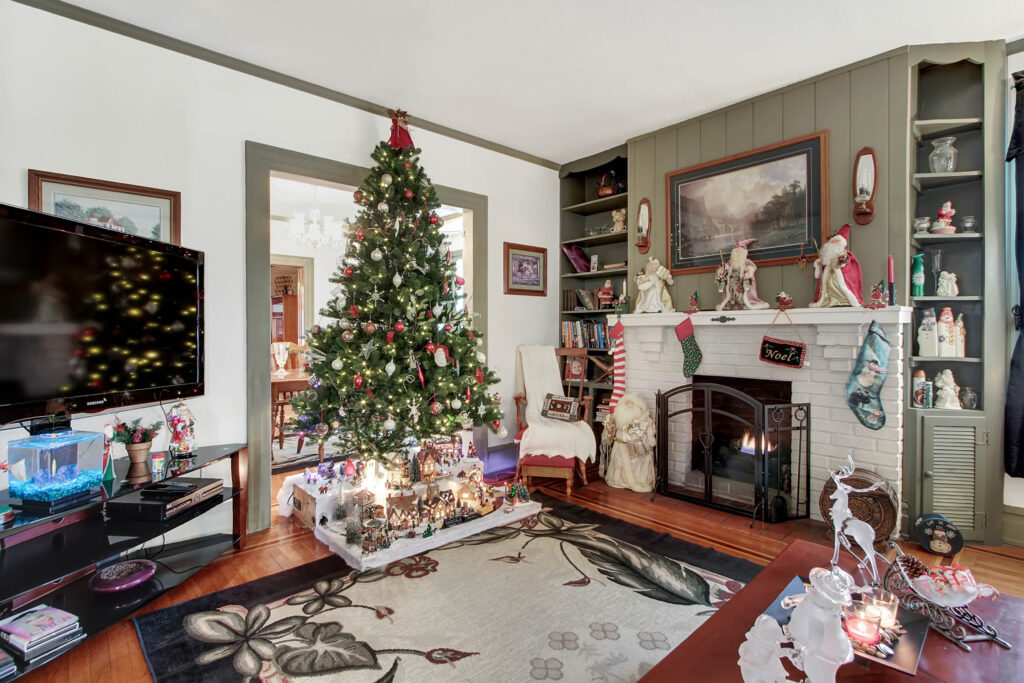 ---
Merry Christmas to All
Thank you for a great year from the team at Real Estate Exposures. We wish you and yours a holiday season full of love!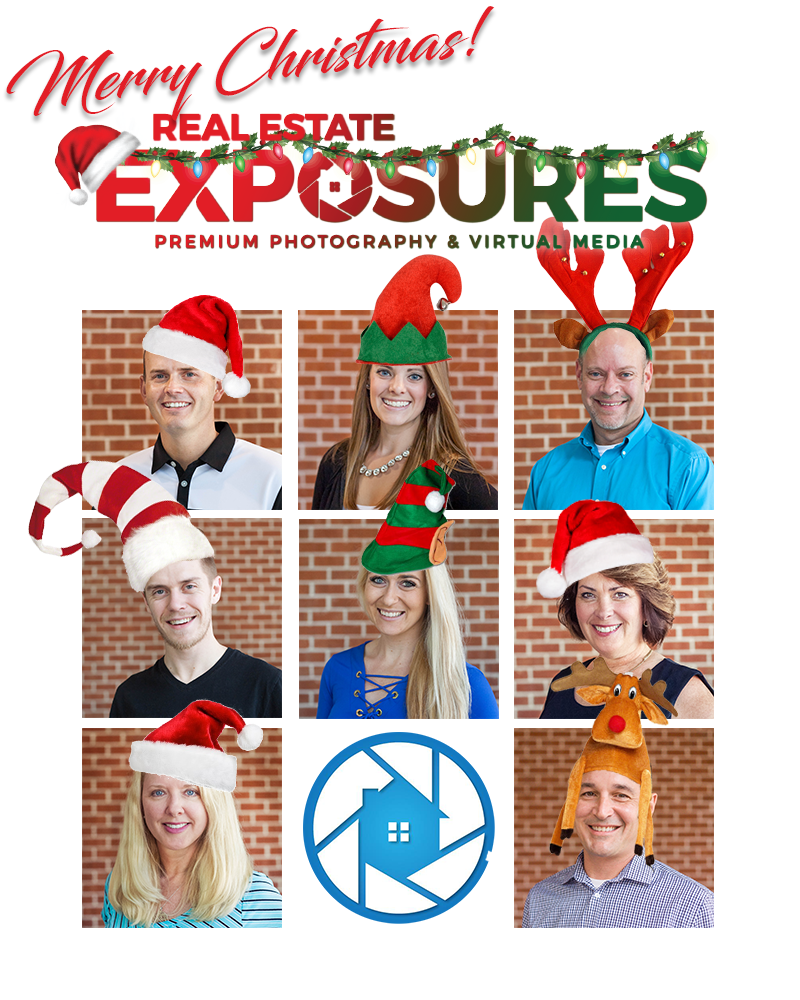 GOT ANY QUESTIONS?
Contact us today – you can call, email, or schedule online!
Contact Us
Recent Blogs